Someone I know is being abused
Identifying domestic abuse is difficult but there are things you can do to help and support the women involved.
What are the signs?
Does the person you are concerned about:
Often make excuses for injuries and justifies his behaviour.
Seem to be suffering from low self-esteem, when they are usually confident.
Constantly check in with their partner.
Seem overly worried about pleasing their partner.
Never have money on hand.
Skip out on work, school, or social outings for no clear reason.
Wear clothes that don't fit the season, like long sleeves in summer to cover bruises.
Wear more make up than usual to hide marks to the face.
How can you help?
Often women suffering from domestic abuse are reluctant to acknowledge there is a problem. Their self worth may be at an all time low and they feel there is no way out of the situation.
Listening and providing support as a friend is the most important way you can help. Believe her and validate what she tells you.
Other ways you can help:
Take a look at these organisations who can offer help. Share them with your friend.
Allow her to make her own decisions and don't judge her.
Attend appointments with her such as Doctors, Solicitors and Police.
Help her to plan leaving her abuser, if that's what she wants to do.
In need of help?
If you feel worried about your circumstances, please don't suffer in silence. You don't have to be alone, we are here to help.
Contact Us Now
0800 008 6622
I think I'm being abused
Any incident or pattern of incidents of controlling, threatening or violent behaviour can be deemed domestic abuse.
Finding Support
If you need advice and support there are people and organisations ready to help.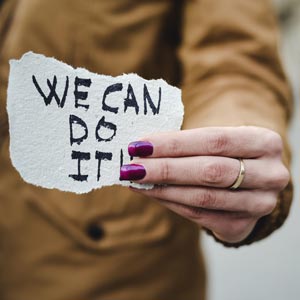 Emergency Escape Plan
If you are experiencing domestic abuse there are a few items to pack which would be helpful to bring if you can.
Get in Touch
We aim to provide a quality and sensitive service in a safe environment. If you feel intimidated, controlled or silenced, that's abuse. Whether its psychological, physical, sexual, financial or emotional – get help now, we want to listen.