Emergency Escape Plan
Here are some tips to consider when making your plans to leave.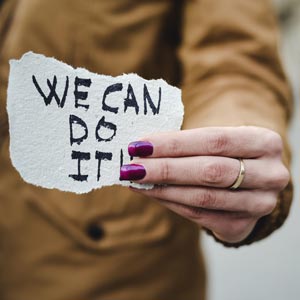 If you are a woman experiencing domestic violence then your safety is the most important thing. Do not put yourself at risk. If you have to leave with nothing, in order to be safe, then do so.
However, if you are able to plan your exit here are some tips you might want to consider:
Hide a set of car keys.
Pack a bag with keys, extra clothes, important papers, money, and medicines. You might keep it at a friend's house.
Have a plan for calling the police in an emergency. You might have a code word so your kids, family, friends, or co-workers know you're in danger.
Know where you'll go and how you'll get there.
If you are able to pack a bag then here are some practical items it would be helpful for you to pack:
Bank cards and bank account details
Door keys
Money
Identification (passport, medical card)
Children's birth certificate
Any medication you are taking
Mobile phone
In need of help?
If you feel worried about your circumstances, please don't suffer in silence. You don't have to be alone, we are here to help.
Contact Us Now
0800 008 6622
I think I'm being abused
Any incident or pattern of incidents of controlling, threatening or violent behaviour can be deemed domestic abuse.
Someone I know is being abused
You may know a friend, colleague, neighbour, sister, cousin or mum who is experiencing domestic abuse behind closed doors.
Finding Support
If you need advice and support there are people and organisations ready to help.  
Get in Touch
We aim to provide a quality and sensitive service in a safe environment. If you feel intimidated, controlled or silenced, that's abuse. Whether its psychological, physical, sexual, financial or emotional – get help now, we want to listen.